My folks came down for a week of vacation to spend time with Evan and me at our home in Rincon. We showed them around, introduced them to our long drive down to the research island, explored the university's fish collection and lookout point + tasted some good Puerto Rican food (and cooked some too!). But their visit to Puerto Rico wasn't complete without a tour of Old San Juan.
So we ventured up there on their last full day on the island. My dad was eager to visit the antique shop that I mentioned had 4 stories of antiques and junk (
Franky's on Calle San Francisco
). He has made a surprising amount of money on ebay selling old junk and car parts. Recently, he sold some old razors used by barbers... one sold for around $200. What?! So, naturally Franky's was a must stop.
(and he found several more old razors.. and I also found a pretty sweet old book. I'll post about it later).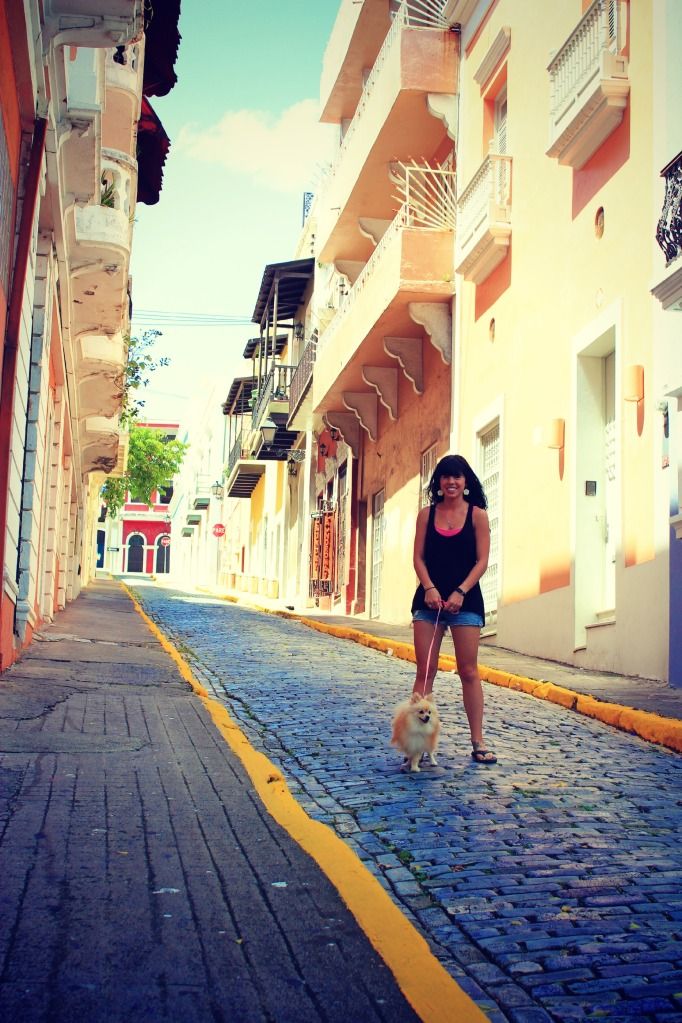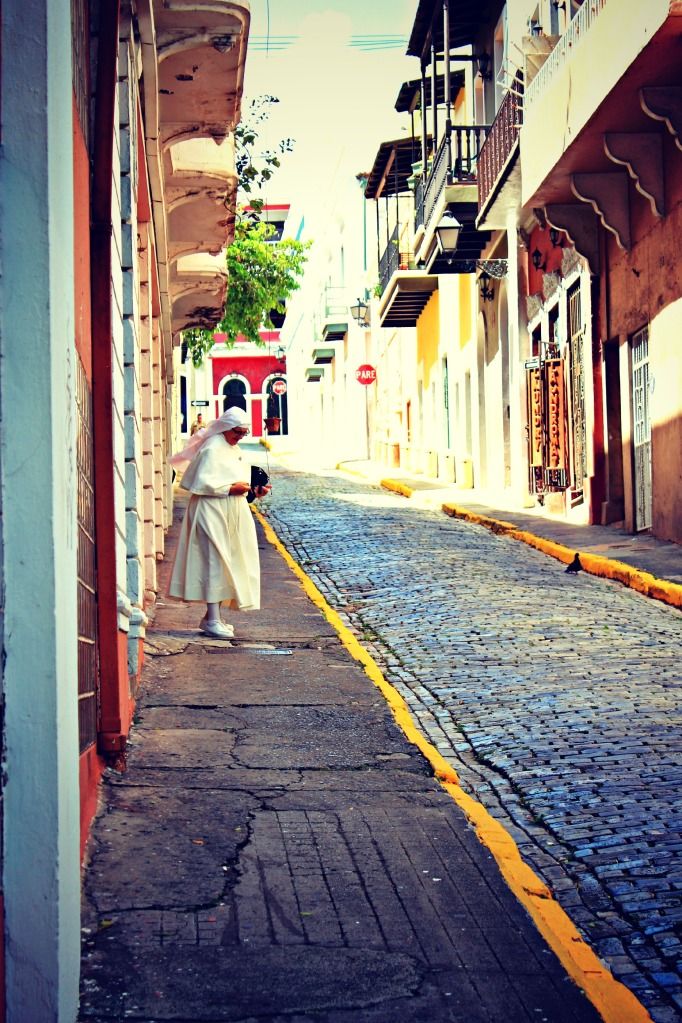 This nun retrieved a key from a tiny basket that was lowered down to her from
three stories up above.
We had lunch at a little outdoor Mexican cafe, toured Pigeon Park where the birds walk and fly freely (
and you can feed them
), visited a cute little spice store
(Spicy Caribbee
) and wandered a little ways around the outskirts of the fort.
I really love all the architecture of the city. The houses are such bold colors, with beautiful interior courtyards, deeply stained wooden doors, ornate gates and railings... It reminds me of the French Quarter in New Orleans.
This little man played some amazing music.