After suggesting this location to many of our house guests, Evan and I finally had the opportunity to visit this place ourselves.
Cuevas del Indios (Indian Caves) bear the marks of a lost culture and people of Puerto Rico - the Taino Indians. This site was once a place of refuge from nature's harsh conditions outside (
practically living on a cliff face would entail some harsh conditions..
). More recently, the site has been turned into a small attraction and site for big name movies, like Tomb Raider and Die Hard.
This is the entrance - an ode to all things Puerto Rico:
comidas typicas
served in the shack on the right, and a small investment of $2.00 gets you into the caves and the views of the seven arches. Hammocks were draped haphazardly around the entrance, for all the workers to sit and enjoy their casual day of collecting
pesos
and instructing tourists. Word of advice: bring and wear sunscreen. Also, some sturdy shoes. Don't go in flip flops, you'll probably regret it.
The view from above the caves is splendid. Since we are in the northern coast of Puerto Rico, this is the Atlantic Ocean - a beautiful mass of deep blue water, reaching far beyond sight. *Note: If you have a fancy camera (
or really, any camera that shouldn't get wet
) be careful standing close to the edge. There is an abrupt and unexpected sea spray from the crashing waves below.
Spend some time up here. There are lots of great photo ops:
Then you can make your way down into the caves. There will probably be people around, so just follow them. Even if you just feel up to wandering, it's not hard to find the entrance. If you're concerned, you can also hire a guide on donation and they will show you around and tell you some history of the place. But you'll fine self-guided...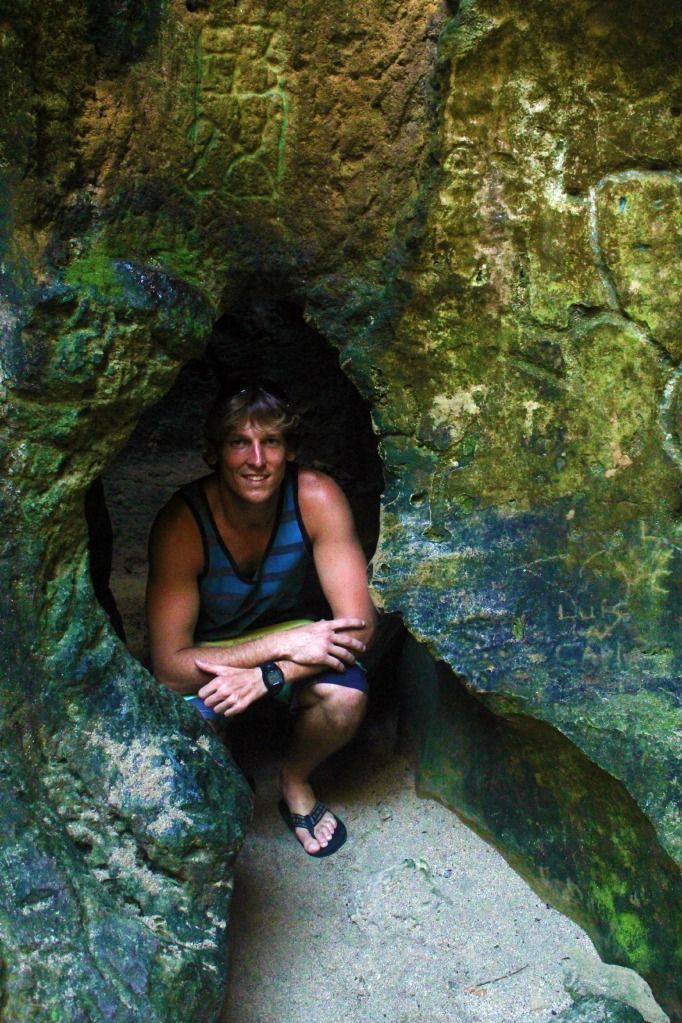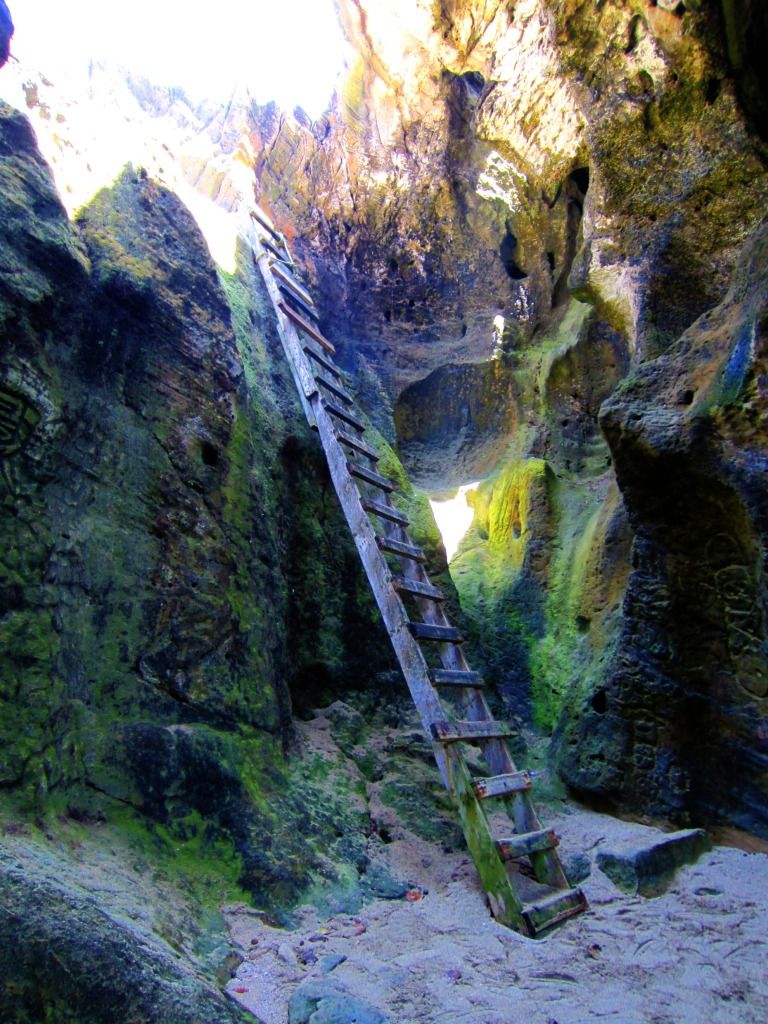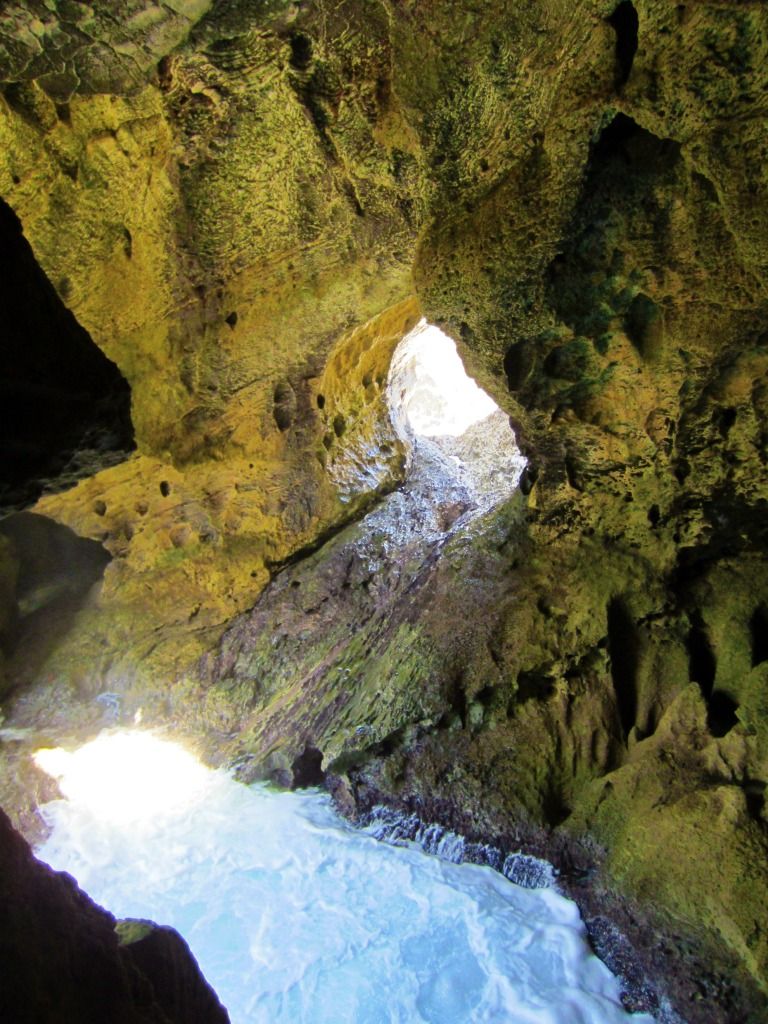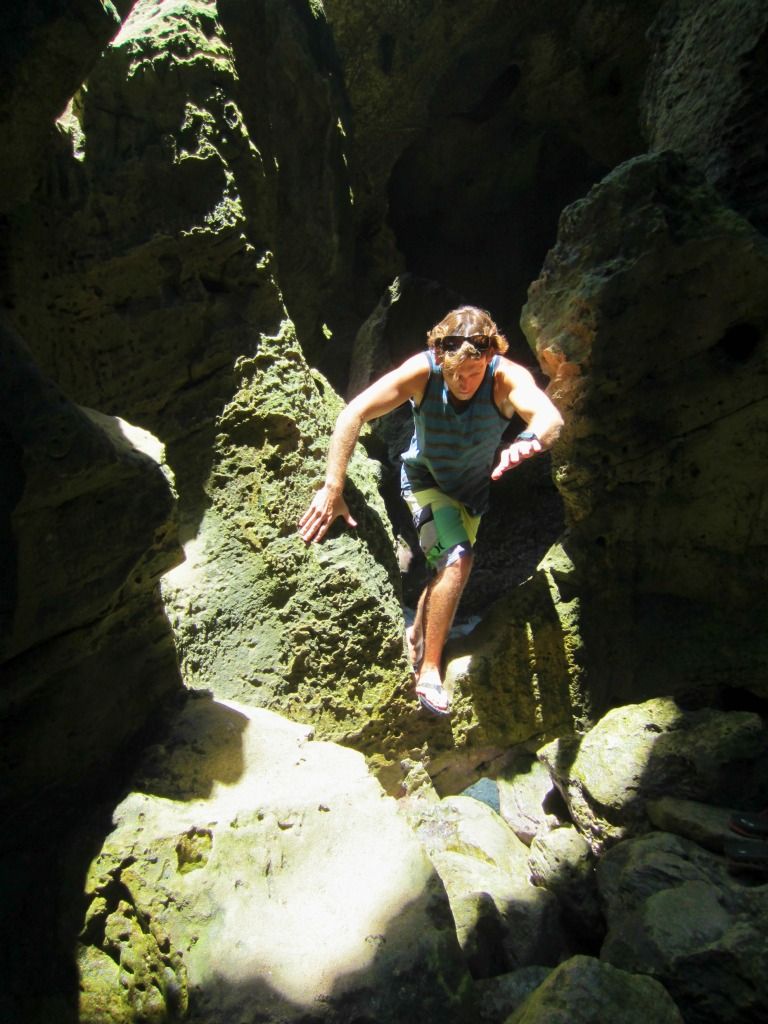 Yes, there is ladder that you take to get down into the caves. It's not too scary. If you have a fear of heights, you might not be too keen on it. But I have a fear of heights, and I managed up and down this just fine.
Once you're down there, go explore! There are petroglyphs all over the place. Check out the Taino Indian designs, perhaps you've seen some of them elsewhere in Puerto Rico?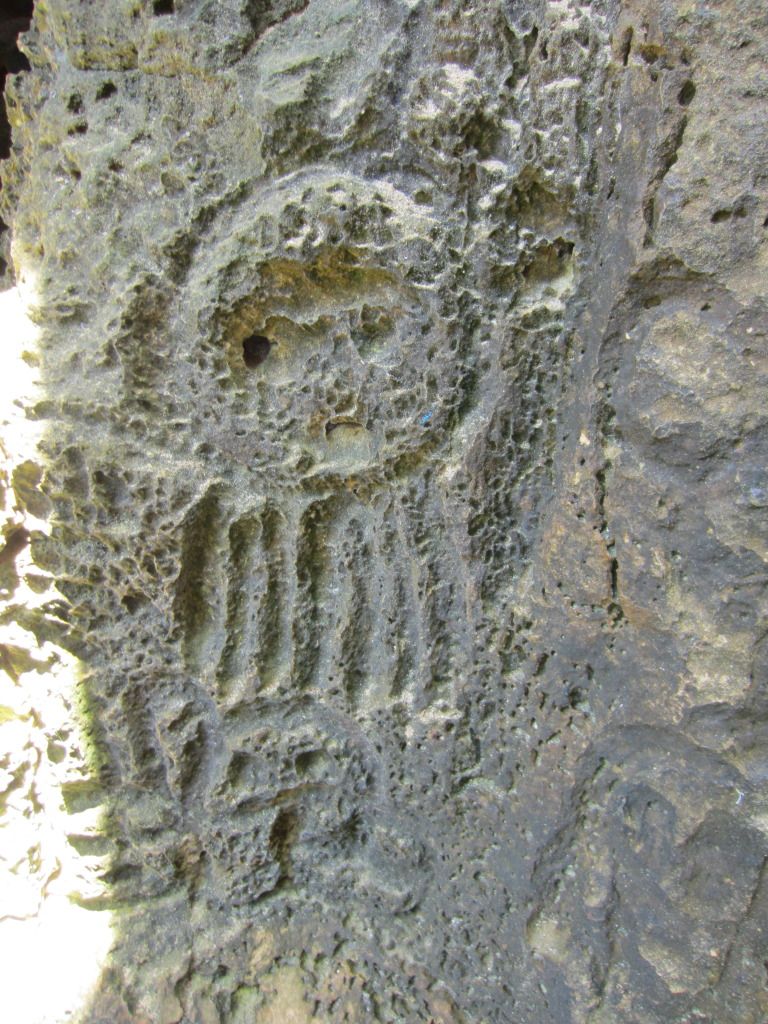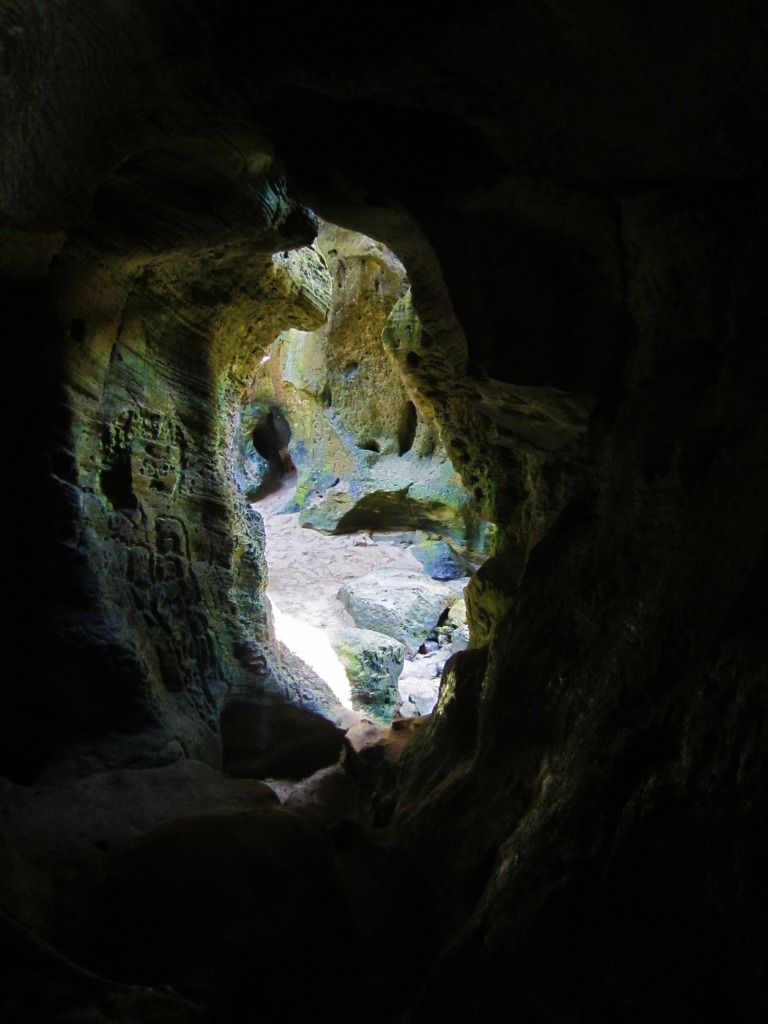 After you've learned a bit about Taino culture while spelunking through these caves, head back up top and check out the arches. It's a quick walk in the opposite direction of the caves. You'll find narrow little paths cut through the sea grape trees. Watch out for holes, there are some random pits that fall directly into the ocean. Most are noticeable, but just be cautious.
Have you visited this site yet? What did you think?? You can find directions to the Caves
right here
.
Some Lovely Links:
DIY scrap wood
cellphone holder/display
. Looks easy and useful
Easy, peasy
marbled glassware
DIY. Got nailpolish? That's all you need!
Super cute
trail mix jars
party favors or wedding gifts.
A How-To for
space saving gardening
! Perfect for city dwellers or small backyards!
Really
interesting article
about second-hand bookstores in Nepal.
Enjoy your week!